05 Sep 2022
What's The Ideal iGaming Job For Your Personality Type?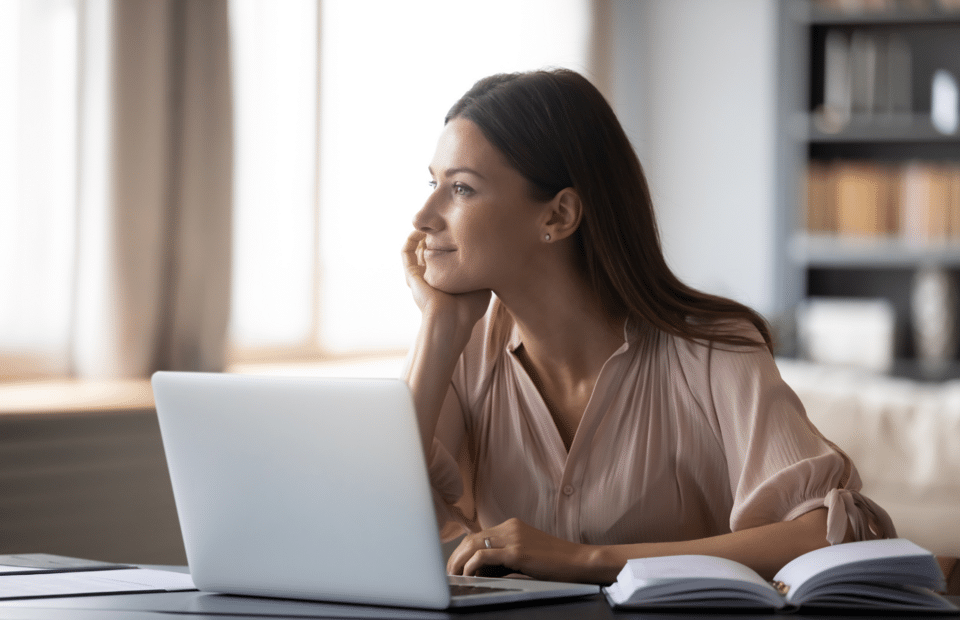 Discover the right iGaming job for you
Are you new to the iGaming industry? Well, you might have already heard about the many amazing benefits of working for a casino or sportsbook operator. These include highly competitive salaries, career progression opportunities, fantastic work-life balance incentives, and much more.
What you may still be uncertain about is what iGaming jobs are out there that would be a good fit for your personality and skills.
We've previously revealed essential tips for new candidates to Break Into The iGaming Industry. Now, in this handy guide, we're exploring some of the most popular entry- and medium-level iGaming jobs that would suit different personality types. Are you ready to find the ideal iGaming job for you? Here we go!
Are you creative?
If you're a creative sort who has a knack for stunning design or clever wordplay, then look out for a marketing-related role with an iGaming company. Marketing departments are essentially responsible for developing the tonality and appearance of the company's brand. They find creative ways to ensure the brand connects with customers and leaves a lasting impression on its target audience.
iGaming companies will typically hire a number of Copywriters and Content Writers who will be responsible for creating everything from snappy social posts and engaging taglines to long-form blogs and articles on a range of iGaming topics. Graphic Designers, on the other hand, create high-impact website landing pages, advertising media, online banners, and other visuals designed to draw the eye. If you have a love for game design, you could also consider joining a games development studio as a Visual Artist or a Concept Game Designer where you'll be instrumental in developing innovative video slots.
Are you outgoing?
If you are a sociable person who loves to be in contact with people, then you'll be delighted to discover that there are plenty of iGaming roles out there for your personality type. Casino and sportsbook operators are very much customer-driven businesses. This means that operators require several teams who are entirely dedicated to assisting their client base in numerous ways.
Most notably are Customer Care roles. Essentially, customer support in the iGaming industry acts as a helpdesk service which provides information and guidance to customers on a wide range of issues. These can include providing details on the operator's services, current betting offers, and any other queries about their account.
If you have a love for casino games and enjoy being in front of a camera, you may also wish to consider applying for a job as a Croupier for a Live Casino. Live casinos allow online players to interact with real croupiers through a live streaming service filmed in a casino. There are also Affiliate Manager roles where you'd be a brand representative who handles communication with the company's marketing partners. In the role, you'd keep in regular touch with partners to maintain good relations, assisting with any queries or requirements they might need along the way.
Are you technically minded?
Are you a whiz at computer coding and all the latest cutting-edge IT trends? A job in an iGaming tech department is surely the place for you then. Tech departments are the bedrock of any iGaming company. They develop the services, games, and products that fuel online casinos and sportsbooks. They are also responsible for all of a company's in-house systems, taking care of everything from cloud systems and data security to day-to-day systems that ensure everyone in the office can remain productive.
If you are fluent in computer languages, then you might consider a job as a Front-End Developer or Back-End Developer, where you'll be responsible for fine-tuning the operator's online and mobile offerings. Should system administration, security, and software toolchains be more your thing, then check out various in-demand roles as a DevOps Engineer. And if you'd like to combine your technical expertise with your love for games, then keep an eye out for roles as a Video Slots Developer.
Are you a caring person?
The online betting world has also made great strides in working towards safeguarding people who are prone to gambling addictions. If you are the type of person who is inspired to leave a positive influence over vulnerable people, then a job as a Responsible Gaming Analyst could be the right move for you.
As part of the job, you'll be responsible for designing and developing a safe gaming environment for players by minimising risk for vulnerable customers, spotting underage gamblers, and identifying potential addictive behaviour. The role usually requires a more direct approach, where you'll be required to reach out to customers to provide professional assistance and support as required.
Are you analytical?
If you're an excellent problem solver with a talent for spotting patterns or discrepancies in vast amounts of complex data, a compliance role could be a great match for you. Compliance teams are responsible for protecting an iGaming operator against money laundering and fraud. The department implements comprehensive checks, controls, and protocols to safeguard players in line with industry regulation.
Anti-Money Laundering (AML) Officers investigate client data through due diligence and KYC checks to combat financial crimes. Compliance Officers manage and identify regulatory risk, ensuring operators remain compliant of regulation within different jurisdictions. While Risk & Fraud Analysts investigate potentially fraudulent accounts to minimise the impact on good customers and the company.
Now that you have a clearer idea of what iGaming roles to look out for, why not view our open vacancies and send over your application to Exacta Solutions to kick-start your iGaming career.